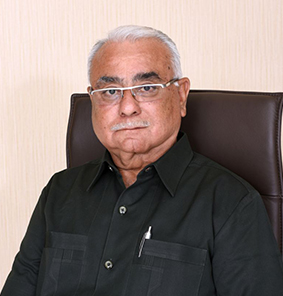 Mr. Ram Panjabi |
Founder
Rama Group was established in 1991 by the great visionary, Mr. Ram Panjabi. Right from his youth, his father taught him a valuable lesson – Never compromise on quality! He has followed this lesson as a mantra in all the businesses that he has undertaken, be it groceries, chemicals, manufacturing or construction! And it is because of following this lesson that Rama Group has flourished over the years, even during the testing times. Mr. Ram Panjabi was awarded realty's most enterprising entrepreneur for year 2012. It is with this vision and profound expertise backed by a loyal team, that the group has reached great heights, and is known for exceeding excellence!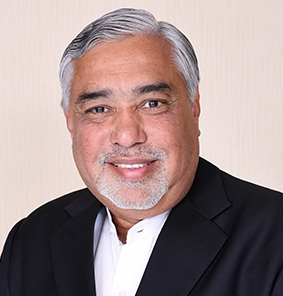 Mr. Moti Panjabi |
Chairman and MD
Mr Moti Panjabi is the Chairman and MD of Rama Group. He is responsible for the overall business development of the company. He holds a B.Com degree and started his career when he was only seventeen years old. His firm belief in bringing smiles on the face of customers and their satisfaction has been the driving force behind Rama Group success. His continuous attempt to serve the customers is the reason why Rama Group enjoys a very special place in the hearts of their customers. Mr. Moti Panjabi was awarded, "Extraordinary Icon of India 2016" award at the hands of Mr. Sudhir Mungantiwar, Minister of Finance in the Government of Maharashtra.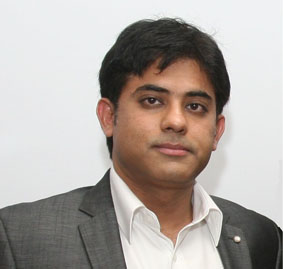 Mr. Raju Panjabi |
Director, Sales/Marketing
Holding a Master's degree in Business Administration, Mr. Raju Panjabi leads the team and is involved in the company's sales, marketing, finance, systems and legal departments. With over 18 years of experience in the construction vertical coupled with his understanding and expertise in Pune's real estate market, he is recognised as a trusted figure in this industry.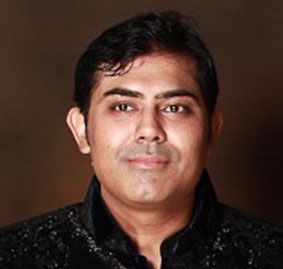 Mr. Naresh Panjabi |
Director, Execution
Mr. Naresh Panjabi is the leader of project execution at Rama Group with over 16 years of experience to his name. His ability to constantly innovate and deliver consistent results has played a major contributing role to the group's success. He is responsible for governing the quality of products that hold the name of Rama Group.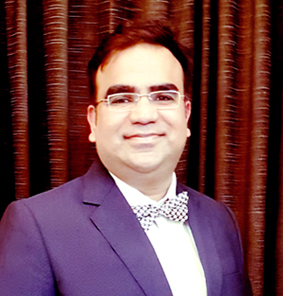 Mr. Jeetu Panjabi |
Director, Execution
Building a good working relationship with other players in the industry is quite a skill. But, to Mr. Jeetu Panjabi, it's an inherent talent. His great relationship management abilities with over 18 years of experience have earned him the responsibility of heading joint ventures and forming group companies.